How to start your own makeup brush business, makeup brush line, makeup brush brand
- Jan 01,2020 -
How to launch your own makeup brush line | How to create your own makeup brush brand

First. Design your makeup brushes
1) A makeup brush is consist of hair, ferrule ( the metal part that holds the hair), handle, Logo, and Package.
2) You can decide the makeup brush' hair material ( synthetic/natural hair), hair color, ferrule material and color, handle material and color.
3) You can designed the style and look of the cosmetic brush. What are the shape of each brush head, do you want ring or line on the ferrule, do you want round handle or pointy handle.
4) Design you LOGO, and register.
Second. Make samples
1) Find a trustworthy makeup brush factory (Meiyuan(MY) Cosmetic Brush in Dalian)
2) Comminicate about your design and ask about their sample policy.
3) Order you sample and make changes if necessary.

Third. Try and test your brushes
When you receive your sample brush, try and test them. Give all the feedback at once and ask for edition if necessary.
Fourth. Make order when ready
When you are satisfied with you sample makeup brushes, you are ready to make order. Ask for the payment policy. Usually you need to pay certain portion to start the manufacture. Then you wait while your makeup brushes are being produced.
Five. Ship the brush and deal with the Custom
There are a lot of freight forwarding company that will ship the makeup brush containers for you. When arrive, pay the tax and pick your makeup brushes up from the custom.
Carefully check the quality of the brushes!
Enjoy your makeup brushes!
Before you actually start the business, you should ask yourself the following question:
Analyze are you ready for this business?
1) Most makeup brush factories have minimum order quantity(MOQ) requirement. Normally 500-2000 sets. Do you have so many potencial customers?
2) What are the recent trend of the makeup brushes? Synthetic or natural hair?
Synthetic hair is popular in North America and Europe since it's vegan and cruelty free, also because they are cheaper than natural hair. Natural hair has better ability to grab the powder. What feature do you want for your product?
3) If you need to import the products from other country, do you know the related regulations?
If you have any further questions, you can contact us.
------- Hannah Zhang
Dalian Meiyuan Cosmetic Appliance Co. Ltd
https://www.mycosmeticbrush.com/
Meiyuan Cosmetic Appliance
Specialized Makeup Brush Manufacturer | professional&luxury makeup brush supplier
* 22-year experience since 1998
* 5 million brushes per year

* 4,000m2 factory with 200+ employees

* 60% workers are with more than 10-year experience
* Comply with ISO9001, SA8000, EU REACH, SGS
* 40 QC inspectors and 5S methodology
* Global-first line brand supplier
* Makeup brush OEM, makeup brush private label, makeup brush supplier
Our Promise
1. Each brush we manufacture in your order will be as good as the sample/trial brush.
2. We will never reduce the amount of hair material used in each brush.
3. We will only use high quality material in our brushes.
4. We will strictly follow SA8000 and ISO9000.
5. We accept any inspection and evaluation to our factory.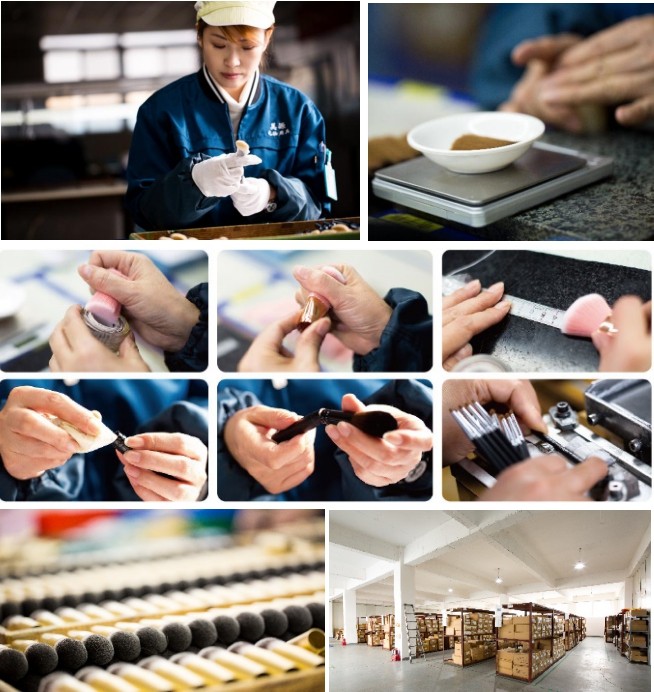 Previous: No Information
Next: No Information